Professional Graphic Design. Outstanding Customer Service.
Litmus Design is a boutique Graphic Design agency based in Mississauga, Canada, proudly serving the Greater Toronto Area (GTA) and beyond for over 10 years.
At Litmus Design, we understand the importance of thoughtful, well-researched and appropriate design choices and take great care in delivering successful graphic design solutions for your business, on time and on budget.
Whether you're looking to establish a new brand identity or logo, expand on your existing brochures and sales collateral, or invest in an exciting new look for your website, we take the time to listen. We work closely with our clients to develop relationships and solutions that deliver real results. And we're proud to say, many clients we work with today, we've worked with since the beginning. But don't take it from us. Read some of our testimonials.
We're flexible, nimble and easy to work with. We're Litmus Design. Contact us today for a FREE quote.
Print Design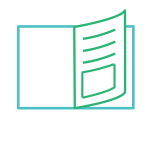 Expertise and experiencing designing for print including:  Logos, tradeshow marketing, advertising, packaging, postcard and brochures. We're here to make you look your best.
Web Design
Websites, email marketing, banner ads and much more.
Branding
Do you need a logo and a branding package that will visual represent of the values and "personality" of your brand? Let's get started.
Hosting
…yes website hosting. We did it! We now offer hosting packages that are that offer so many perks to list here. Seriously you have to see what this includes – fantastic value!